Off-road Warrior: 2022 Jeep Gladiator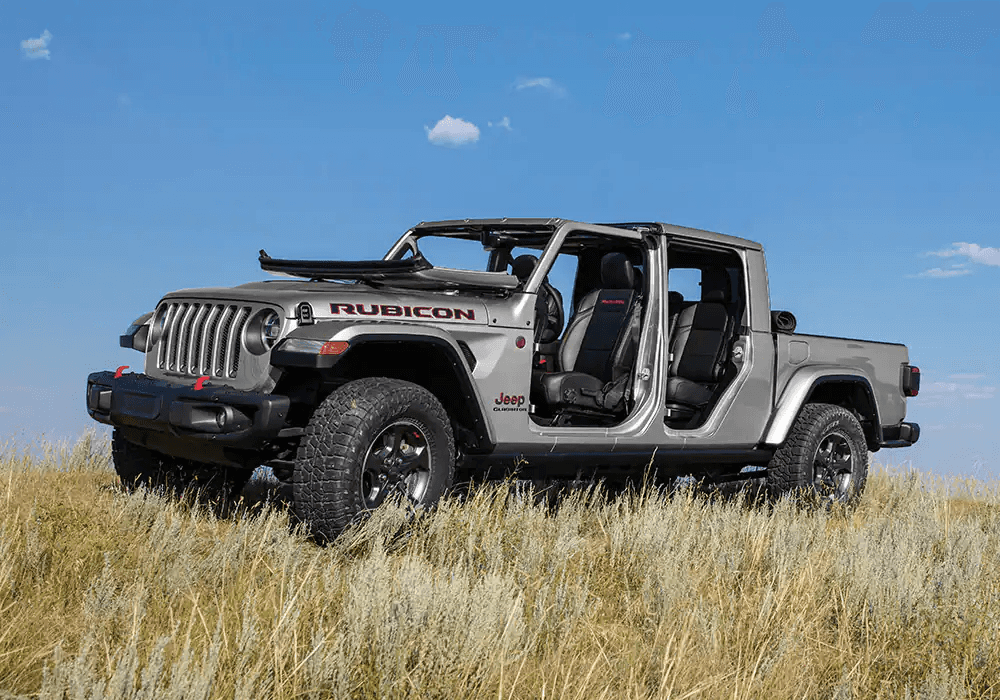 The 2022 Jeep® Gladiator, with a starting MSRP of $37,680, is an SUV focused on power and versatility. This Jeep vehicle is stronger and more comfortable than many of its competitors and provides drivers and passengers with a broad range of capabilities. Here at Billy Craft Chrysler Dodge Jeep RAM we are thrilled to add this spectacular new jeep vehicle to our inventory. Visit us today to experience the impressive performance of the 2022 Jeep Gladiator without delay.
Jeep Gladiator Performance and Specs
The 2022 Jeep Gladiator is powered by a 3.6-liter V6 engine, generating 285 horsepower and a class-leading 442 lb-ft of torque, providing a balanced and relaxed ride. This impressive performance is extended to the Jeep Gladiator's towing performance, where its limit of 7650 pounds is over two tons more than the Jeep Wrangler. This latest Jeep Gladiator can also accommodate 1700 pounds of payload, yet it deploys this power with great efficiency, achieving 24 MPG when driving on highways, and other areas where its performance is superior to its competitors.
Don't forget to keep your new Jeep Gladiator in top shape with routine Mopar® service.
Jeep Gladiator Ride and Interior
The interior of the 2022 Jeep Gladiator is also efficient without being superfluous. Although it is not as nimble as the Wrangler, its stretched wheelbase provides a smoother ride and improved legroom for passengers in the rear seats. The seats are easily stowed and the five-foot cargo bed provides ample transportation space. Even with the seats raised, there are plenty ingenious options for interior storage with lots of compartments so that passengers can safely secure all their possessions. The upright and user-friendly dashboard is governed from a simple 5.0-inch touchscreen, with larger options available on higher-end trims. The body and roof panels are also easily removed to set up the open-air cabin.
Jeep Gladiator Versatility
Equipped with a generous ground clearance that enables this Jeep Gladiator to ford up to 30 inches of water, along with a waterproof push-button start and ample skid plates, this SUV is ready to leave the road and tackle any trail and any adventure.
Our experienced and friendly staff will accompany you through every step of the shopping and financing processes. Contact us today to schedule a test drive and realize all the places this redoubtable jeep can take you.